DEAR FRIENDS,
5781 has been a year of extremes. We began the year with victories on our Deadly Exchange campaign. Then, we took on Facebook — and won! In May, we witnessed catastrophic violence and a historic unity uprising in Palestine. We all responded together with unparalleled acts of solidarity and resistance. And this was all as we entered the second year of the COVID-19 pandemic.
I have been filled with so many emotions during 5781 — hope and grief, victory and defeat, isolation and unity. But through it all I found strength in my political home here at JVP — and I hope you did too.
I was truly in awe of the incredible organizing by our chapters across the country in response to Israel's assaults on Palestinians in May. From thousands in the streets to strategic direct action to the powerful convening of our Black Lens on Palestinian Liberation series.
All of these strides were the result of decades of organizing, educating, and agitating by JVP and our members. Together we are continuing to dismantle antisemitism, confront Zionism, and work to stop Israeli apartheid. As we embark on our 25th year of existence, I see the power we have built and the determination of our grassroots, intergenerational, multiracial base.
We are here. We will continue. And we will not stop until Palestinians are free.
Warmly,
Stefanie Fox
Executive Director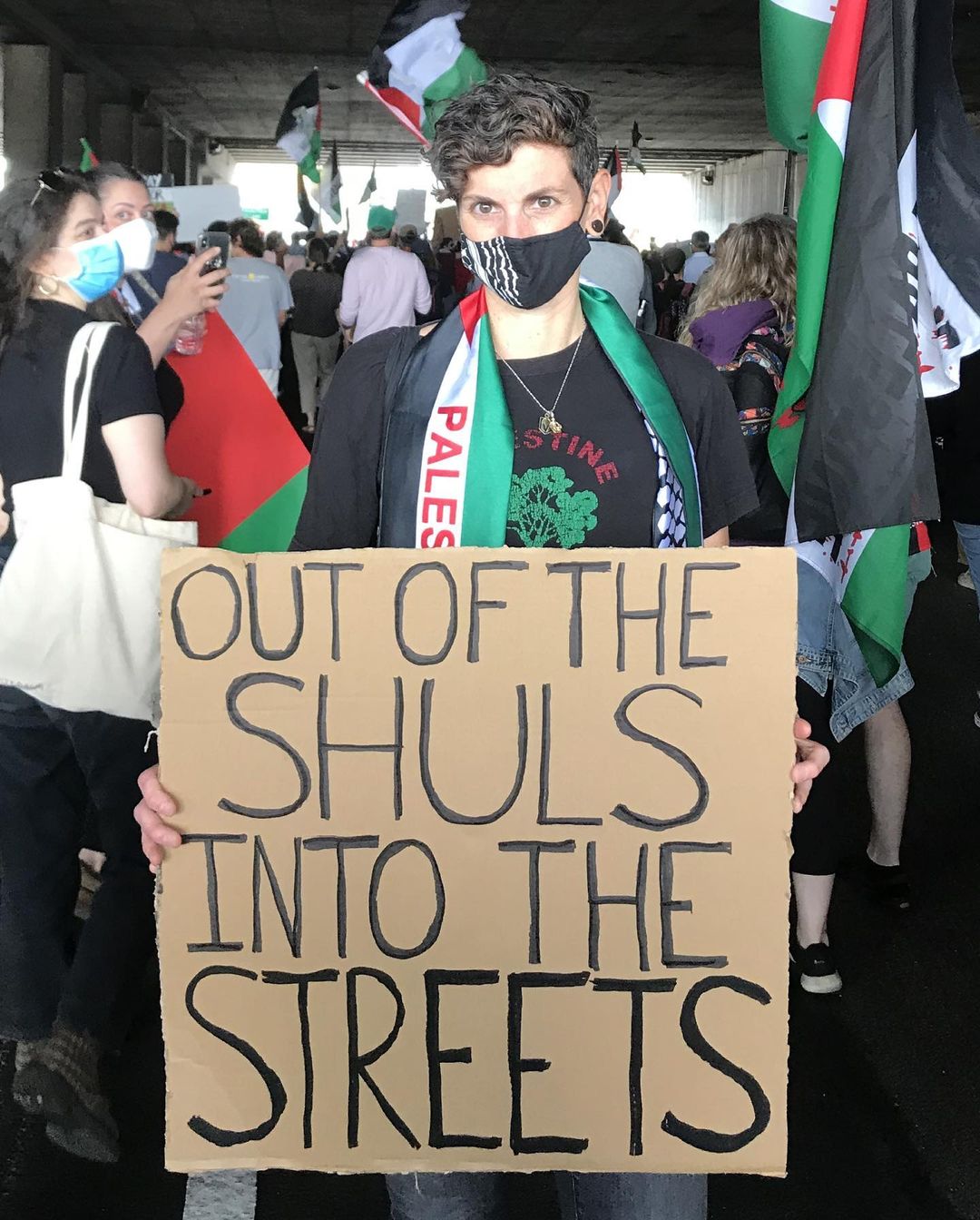 RAPID MOBILIZATION IN RESPONSE TO ESCALATING ISRAELI VIOLENCE
In May, JVP quickly mobilized our base to respond to the escalating violence in Sheikh Jarrah, Silwan, and Gaza. Our chapters — organized by member-leaders like you — participated in or helped organize over 100 rallies, marches, and Jewish ritual-based actions across the country. JVP also developed a comprehensive guide on Palestine for chapters, members, and newly-activated Jews to use as an educational and organizing tool.
ACTIONS AROUND THE COUNTRY
Palestinians said to go all out — and an unprecedented number of Jews heeded their call. Our members co-sponsored, spoke at, or attended over 100 rallies in over 36 US cities, some of which had contingents of Jews that numbered in the several hundreds.
JEWS AND ALLIES AT SHABBATS FOR PALESTINE
In May, JVP-NYC held two Shabbats for Palestinian Liberation that drew crowds of almost 1,000. Members new and old gave speeches about their anti-Zionist journeys, the importance of supporting BDS and ending US military funding to Israel, and more before marching to senate majority leader Chuck Schumer's house.
FACEBOOK, WE NEED TO TALK
JVP co-led Facebook, We Need To Talk, a victorious global campaign to stop Facebook from equating "Zionist" with "Jew" in its hate speech policy. This move would have made "Zionist" a de facto protected category, allowing Facebook to silence Palestinians, anti-Zionist Jews, and allies. As the violence against Palestinians escalated in May 2021, our campaign continued to be part of a wider pressure on Facebook and Instagram to stop silencing Palestinians and the broader movement for Palestinian freedom, and was featured in articles in the Intercept, The Guardian, and Los Angeles Times.
Almost 60,000 people around the world signed the petition demanding that Mark Zuckerberg and Sheryl Sandberg NOT add "Zionist" to its hate speech policy.
Palestinians, anti-Zionist Jews, and allies delivered the petition to Facebook offices in 17 cities around the world — from the Facebook headquarters in the Bay Area, to Tel Aviv, to London, to Cape Town.
GLOBAL COALITION PARTNERS
This campaign brought together not only Facebook users trying to share their experiences with the world but also international grassroots organizations in various movements, especially ones fighting for Palestinian freedom and digital rights for all.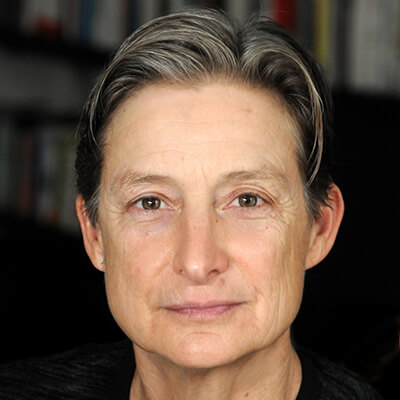 Judith Butler
JVP ADVISORY BOARD
"As Jews, we have the choice to not be Zionist, which is the only possible just position … We refuse the argument that only Zionists are Jews — and Facebook should not claim that our criticism of Zionism is antisemitic."
JVP IN THE JEWISH COMMUNITY…
JEWISH RITUAL AND PALESTINIAN LIBERATION
Our Havurah Network, made up of leaders of non- and anti-Zionist spiritual communities all over the country, is building a Judaism beyond Zionism. The Network provides us with the spiritual sustenance we need to dedicate ourselves to movement work. Its members have doubled in size this year and have organized well-attended services, gatherings, and other events on the Jewish calendar. For example, the Network developed a zine for the grieving period known as "The Three Weeks" culminating on Tisha B'Av. Leaders came together to create a beautiful guide to each day of the three week period, filled with rituals and prompts for activists, all in service of sustaining and deepening work for Palestinian liberation.
This year, the Havurah Network more than doubled its size, attracting new members of spiritual communities all over the country who are devoted to building a Judaism beyond Zionism.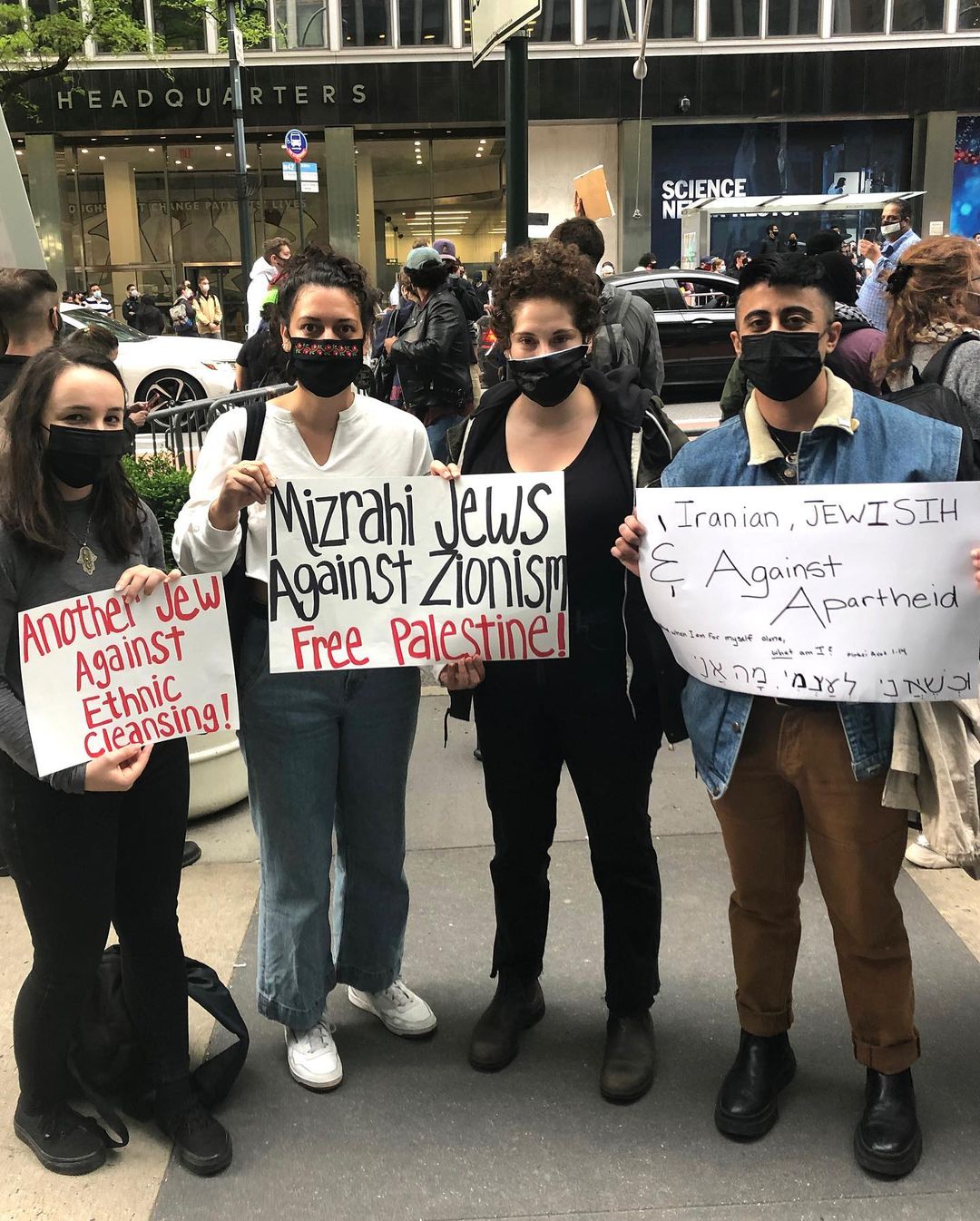 JVP IN THE JEWISH COMMUNITY…
RACIAL JUSTICE AND BIJOCSM COMMUNITY-BUILDING
The BIJOCSM Network (Black Jews, Indigenous Jews, Jews of color, Sephardim, and Mizrahim) is building a community of Jews usually marginalized in Jewish communities for both their race/ethnicity and their support for Palestinian freedom. In June, the Network debuted a virtual series that intends to hold private and public conversations to nurture a multi-ethnic, interfaith, and intergenerational constituency of Black activists within the movement for Palestine. Black Lens on Palestinian Liberation featured 13 Black scholars, activists, and artists — including Jews and Palestinians from Gaza, Detroit, Jerusalem, Jackson, San Francisco, Chicago, Montreal, Brooklyn and Atlanta — to discuss their histories of solidarity and struggle.
Since its launch last year, 400 Black Jews, Indigenous Jews, Jews of color, Sephardim, and Mizrahim have joined the network. 
Over 900 people registered for and attended the launch of Black Lens on Palestinian Liberation.
(Growth from last year in parentheses)

MEMBERSHIP AND FINANCIALS
Our grassroots fundraising model keeps us accountable to you, and gives us the freedom to pursue our collective vision for Palestinian liberation. Over 89 percent of our funding comes from individual donors. In Fiscal Year 2021, our average gift was $55. Every gift you make gets us closer to the world we want and the change we need.
JVP Budget FY2021: $
2,974,191
JVP IS BUILT FOR THESE MOMENTS.
We have to be bold if we're going to reach our goals: protecting our rights to speak up for Palestinian human rights on our campuses and in our communities, deepening solidarity with movements for justice around the U.S. and the world, and continuing to be the political and cultural home for anti-Zionist American Jews and allies that resists and persists in a rapidly changing world.
The only way we can do it is together. Whether you join us as a chapter leader, donor, online-action taker, or brand new member, we need your help to create the world we all want.
5782 is going to be a big year for JVP — let's get to it!